Skip Navigation
Website Accessibility
St Helena and Victoria Falls with Safari
This is an amazing adventure that we are about to embark on. Be one of the first tourists to explore St Helena which is known as one of the most remote places on Earth. St Helena is absolutely unique, there is no other way to describe it. The adventure starts when you board the Embraer Jet in Johannesburg to fly to the rock in the Atlantic Ocean. You will explore Britain's most impressive and most remote island: the sub-tropical sea fortress of St Helena. A place where you can sit outside a British pub, having a cup of tea while a traditional bobby walks his beat. Then you can pull on your scuba set and jump into the water and dive with enormous devil rays, just off the sea wall.
After diving you can swim with whale sharks, and end your day with the finest wine and food at the Mantis Hotel.
The trip starts in Johannesburg for 1 night, before we fly to St Helena for 7 nights in the Mantis Hotel with lots of diving included and also the opportunity to snorkel with Whale Sharks that flock to the island at that time of year. After this we head back to Johannesburg for 1 night then onto Victoria Falls for 2 nights of amazing Historical and Natural wonders. Then onto Hwange National Park in Zimbabwe for 3 nights/4 days Safari before heading back to Johannesburg to start our journey home.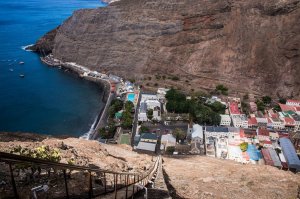 Hwange National Park is a fantastic location for a Safari with lots of incredible animals and Savannah. Whether you have done a Safari before or not Hwange is a park not to be missed with the incredible Zimbabwean guides that are very highly rated. The Bomani camp is beautiful and allows you to stay in comfort whilst still being immersed in the incredible nature.
This trip is going to fill up fast so dont be left wondering and come and explore with us.
1 LAST MINUTE
SPOT REMAINING
AFRICA NOVEMBER 2023
We are off again for another of the incredible Africa trips. This time we are hitting some of our highlights from the previous trips. Starting in Nairobi there are options to visit Giraffe Manor and the Sheldrake Wildlife Trust Elephant Orphanage. Then we head north to the foot of Mt Kenya for 2 nights at Porini Rhino Camp in the Ol Pejeta Conservancy. Ol Pejeta is the home of the last two Northern White Rhinos in the World as well as many other Rhinos and other animals.
From Ol Pejeta we fly to the Maasai Mara for 3 nights at Porini Lion camp where we have a fantastic chance to see lots of big cats and also do some walks. We will visit the Mara River one day also to see the congregations of animals that rely on that important water source. After 3 incredible nights in the Mara we head back to Nairobi and onto Zanzibar for 7 nights.
In Zanzibar we will be staying at Kristen and Paul home for 10 years of Breezes Beach club and Spa. Breezes Beach Club and spa is part of the Zanzibar Collection which is a family run beautiful hotel on the South East Coast. We will be diving with Rising Sun Dive Center which is the leading dive center on the island that Paul ran for 10 years. This is truly the best diving in Zanzibar with beautiful corals and lots of marine life from Frog fish and Nudibranchs to turtles and rays. November is the best time to dive in Zanzibar as the seas tend to be flat and visibility great.


These trips always fill up fast so dont waste time contacting us if you want to join us or need some more info.
0 SPOTS REMAINING
I'm interested, please send me some more info!
Seminole Scuba Course Preregistration. Fill out this form and we will send you more information or email us: dive@seminolescuba.com
PALAU 2024
We are taking an amazing adventure to discover the incredible diving of Palau in September 2024. We have booked this 10 day liveaboard in particular for the New Moon Spawning Event that happens every September around new moon where all the Bumphead parrotfish come to spawn and that in turn brings lots of other life to feed.
Come and join us for the Spawning event and the other fantastic dives of Palau including exploring the famous German Channel and the World War 2 wrecks and the World Famous Blue Corner dive.
The Palau Siren is a beautiful boat similar to the other Siren boats we have used many times. You can expect not only great diving but great food and service too. The boat has 8 double cabins and all have Ensuite bathrooms with A/C to allow you to relax after the dive in great comfort.
Spots have already started to fill up so dont wait long to book and join us.
Truk 2024
We last visited Chuuk in 2017 and had an amazing experience exploring all the incredible wrecks that the lagoon has to offer. We will be landing in Weno we will board the Pacific Master. We have the whole boat booked so get to choose the itinerary. We will be diving 3-4 times a day in the
lagoon exploring all the different wrecks. We will be split into different groups so can work with different levels of divers also. However there is a minimum of Advanced Open Water with Nitrox and 40 logged dives. We highly recommend the PADI Wreck Diver Specialty and PADI Deep Diver Specialty as well before going.
Many of the wrecks have incredible penetration options with the guides and incredible artifacts to be found inside. Highlights are the hull of the Fujikawa Maru which contains lots of Zero Planes, Gas Masks and Rifles. Other wrecks contain tons of Saki bottles and ammunition. Then the San Fransico Maru has 2 tanks on board to see.
This trip is planned for 9 nights on the boat but we would suggest 1 night before in Weno to make sure you and you luggage make it in good time to join the boat. There are 4 different types of rooms on the boat that can be booked. Please book early to secure the room you want. As always with our trips this will fill up fast and is already creating a lot of interest.
11 Spots remaining
Galapagos 2025
After the most incredible trip to the Galapagos in 2018 we are returning to explore more and soak up more of the incredible wild life. We will start in San Cristobel and board the Galapagos Master which is a beautiful boat that comfortably houses 16 divers. From San Cristobel we will head to Baltra to see the Blue footed boobies and explore the pass there where we can see the Galapagos sharks and moblar rays.
After diving Baltra we will start our long cruise to Dawin island planning to be there by 6am the next morning for a full day of stunning diving around the amphitheater. On the last trip this was a highlight we schools of Hammerheads and Galapagos sharks as well as the majestic and enormous Whale Sharks. We were also treated to a swim pass by 2 Orcas hunting.
From Dawin we will head south exploring the caves of Wolf and then onto Isabella for an early morning dive to see the Mola Molas that congregate there to be cleaned. These massive fish will amaze and confuse you as they are beautiful yet impractical. From Isabella we will head to Fernandina to see the penguins and marine iguanas that inhabit the shallows there.
Heading back to San Cristobel we will stop at the famous Cousins Rock for a chance to see the larger rays and then into Santa Cruz for a days off gassing and to see the Tortoise Sanctuary, then overnight into San Cristobel to fly home. This trip is already filling up fast and with only 16 spots available do not delay if you want to join us.
Africa 2025
We will be taking our next adventure into Africa in November 2025. This will be an incredible tour starting at the World famous Giraffe manor in Nairobi then flying North to the foot of Mt Kenya to visit the Ol Pejeta conservancy. This conservancy is known for its huge Rhino population. They have Southern White Rhinos, Black Rhinos and the last 2
remaining Northern White Rhinos as well as other incredible wildlife. We have stayed there many times before and the Conservancy never ceases to amaze with its Elephants, Lions, Hyenas, Eland and Zebra. There is also the Sweetwater Chimpanzee Rescue facility that we will visit. After 2 nights at the incredible Porini Rhino Camp we will fly south to the Masaai Mara.
When we land into the vast plains and escarpments of the Masaai Mara we will transfer to the Porini Lion camp in the Olare Conservancy. We prefer the conservancies because they are far less crowded with people so they tend to have a higher concentration of animals. We have 3 nights in the Mara and will be able to see the large population of cats in the area with Lions, Cheetahs and Leopard commonly sited but hopefully we can find some of the rarer Cerval and Karakal cats too. There are lots of other wildlife in the area too with Elephants, hippos, giant herds of antelope and other predators. One of the days there we will venture south into the Mara National park and
see the Mara river famous for its river crossings. This is the home of the enormous Nile Crocodiles and large groups of hippos.
From the Mara we will fly north to Nairobi then onto Zanzibar to stay at the beautiful Breezes Beach Club and Spa or Zawadi hotel depending on your preference. From the hotels we will be diving in the pristine waters of the South East of Zanzibar for 6 days where we have the chance to see lots of beautiful reefs teeming with color and life. Frequent sightings are Seahorses, Nudibranchs, Turtles, Napoleon Wrasse, Schools of tropical fish, moray eels, Baracuda, and Frogfish. we will stay in Zanzibar for 7 nights and that will give you the chance to explore more of the island if you wish with Stone Town a Unesco World heretage site being a big draw.
The whole trip is escorted by Paul and Kristen who lived in Zanzibar for 11 years and know East Africa well. If you are interested sign up fast or contact us for more information as these trips always sell out.
Solomon Island 2026
In January 2026 we will visit the remote Solomon Islands. Most people havent heard of them let alone can point to them on a map but the Solomon Islands are off the end of Papua New Guinea in the Southern Pacific. They are still part of the coral triangle known for its incredible diversity but they have other incredible wonders to offer as well. The Solomons was the site of a fiecely fort battle in World War 2 so there are many
wrecks to dive as well as pristine reefs.
The Solomons comprise 992 islands, less than 50% of which are inhabited.
The Solomon Islands are one of the last frontiers; untouched, peaceful and beautiful. Due to its remote location, the country offers some of the most pristine dive sites in the world, filled with innumerable unspoiled hard and soft corals. We will board the Master Liveaboard and indulge in true picture postcard scuba diving for 7 nights. There are many options for extensions as well.
The biodiversity in Solomon Islands is hard to beat and rivals any other Indo-Pacific dive travel destination for coral reefs and marine life but without the tourist numbers. You will find wrecks, caverns, drop offs, wide-angle reefs and large sea fans and have an opportunity to experience the traditional culture of the islanders.
For those divers who like their creatures on the large side there are various types of shark and rays cruising amid the spectacular scenery of jaw dropping reefs, walls and pinnacles. For macro lovers, a plethora of critters can be found including pygmy seahorses, colourful nudibranchs, electric clams, ghost pipefish and many more. There is something for everyone in the Solomons.


The steel-hulled Solomons Master boasts eight double occupancy cabins providing comfortable accommodation for up to 16 guests with a choice of classic, premium or superior cabins. Each cabin benefits from ensuite bathroom facilities and individually controlled air-conditioning.
Solomons Master benefits from a large dive deck with individual set up stations, under-bench storage and an entry platform at the rear complete with deco bar. The boat is fully equipped to cater for recreational scuba divers.

This trip like the rest is filling up fast so get in quick to avoid missing out!

10 SPOTS REMAINING